Our awards
FGI is a leading player in the categories of fresh cut flowers, plants, and premium produce – we know this because we and our people continue to win industry-leading awards across the UK,  Europe and Africa. Below is a sample of the awards we have won over recent years.
2014
2015
2016
2017
2018
2019
2020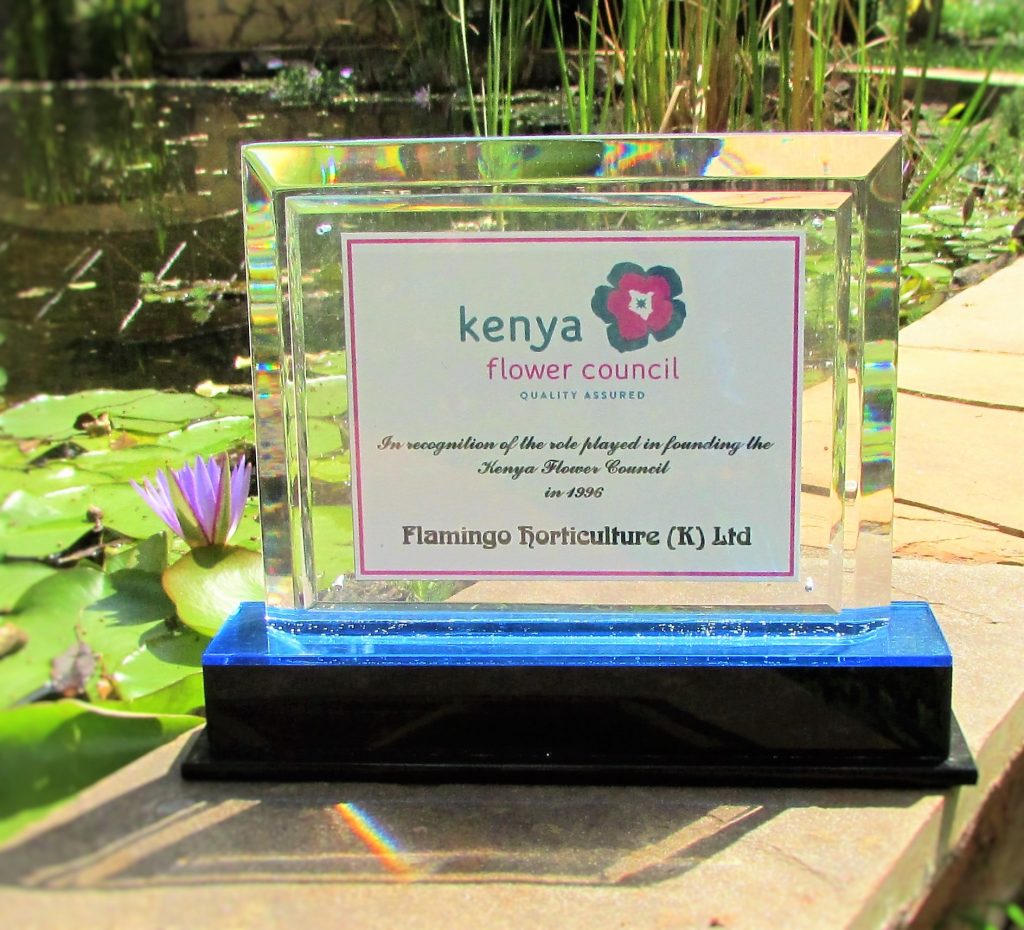 06 July 2016
20 Years of Kenya Flower Council
We were delighted to be given an award recognising the contribution made by Flamingo (Homegrown) in supporting the establishment of the Kenyan Flower Council in 1996.
The award was nominated by the members in recognition to the work done in total by the Flamingo staff in assisting in establishing the overall Kenya Flower Council standard and further ensuring its recognition in the wider flower community as the top standard for growing flowers in Kenya . The award was accepted on behalf of the business by Karen Rono. Commercial Manager Flamingo Flowers Kenya.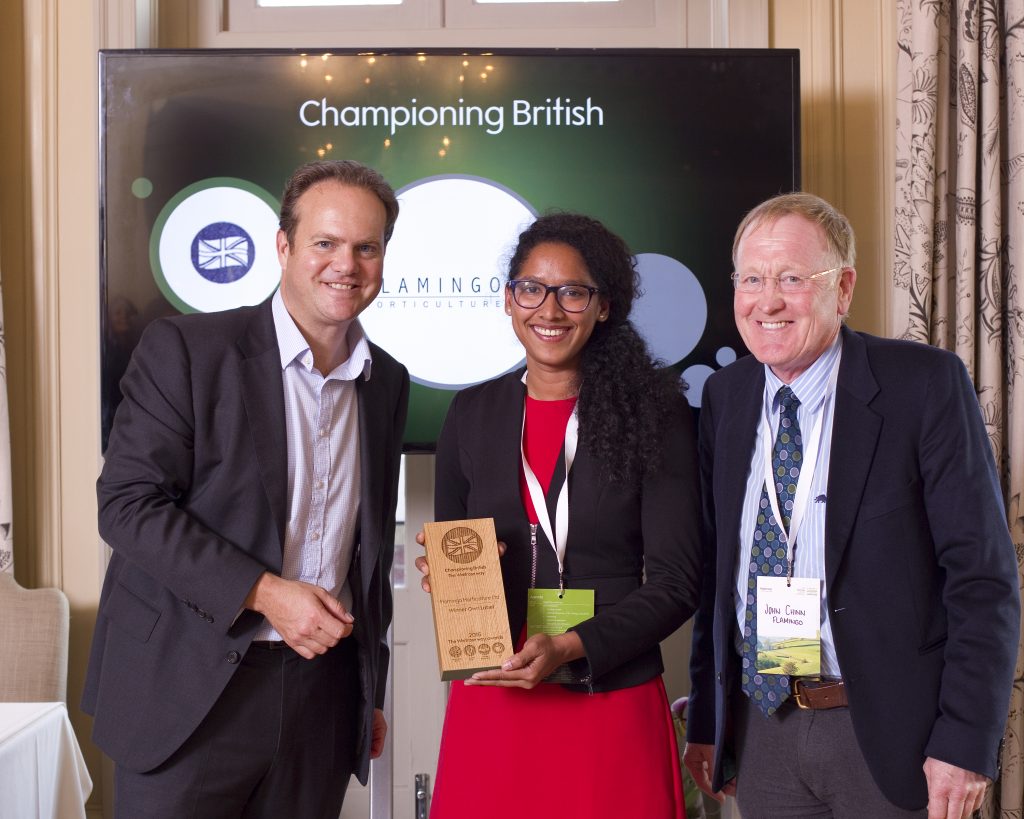 22 October 2016
Flamingo Produce Wins Award
Flamingo Produce is very pleased to announce that we have recently won an award for our work with our UK growers and "Championing British Campaign".
We have worked closely with our UK growers and in particular Cobrey farms on our unique British Pink Rhubarb variety "Flamingo Champagne".
Candice Ferreira (Flamingo) and John Chinn (Cobrey) collected the award from Rob Collins (Waitrose) at the recent supplier conference.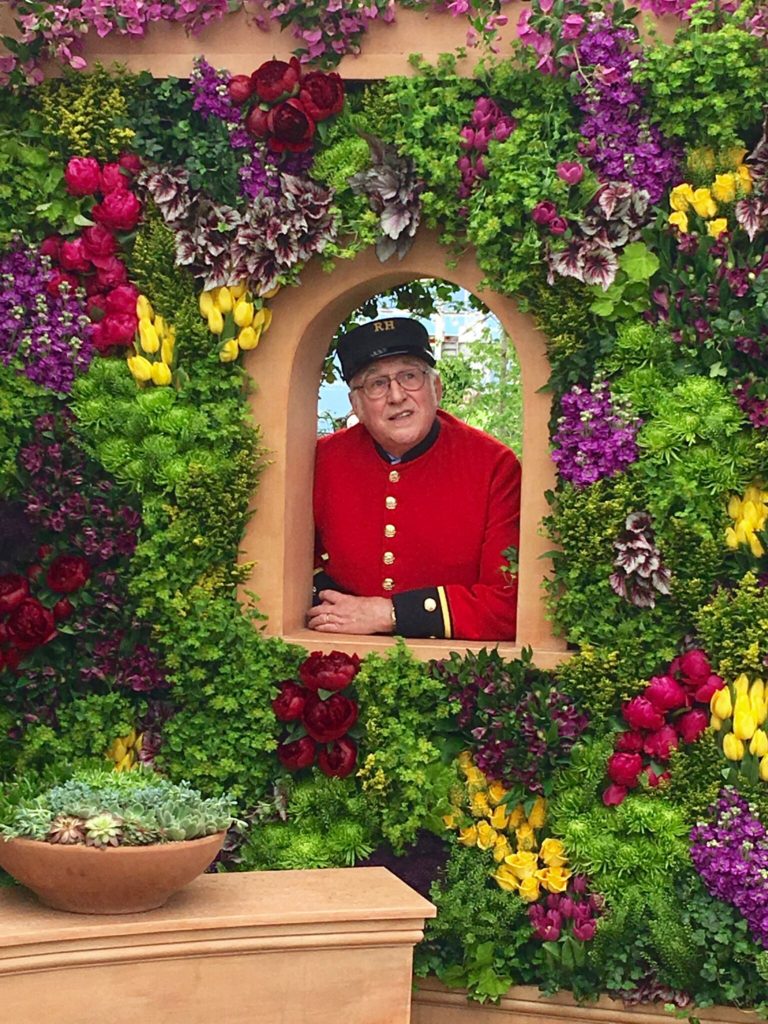 05 June 2017
Chelsea Flower Show 2017
It was our pleasure again this year to take part in the Chelsea Flower Show.
Our design team, Sam and Hannah, were on hand to place each flower in the right spot to create a fantastic display and also gain us our 3rd Gold Award in the Great Pavilion Awards. The garden was called the Marks & Spencer "Spirit of Summer: A Mediterranean journey" and we had some of the best press coverage to date when Hannah made the front page of the Telegraph on the Monday when the Queen and judges had their private viewings, before opening to the public.
Hours of planning, designing and conditioning of the flowers goes into these displays, as well as thousands of flowers and it is a credit to all involved. Well Done team – looking forward to next year's design!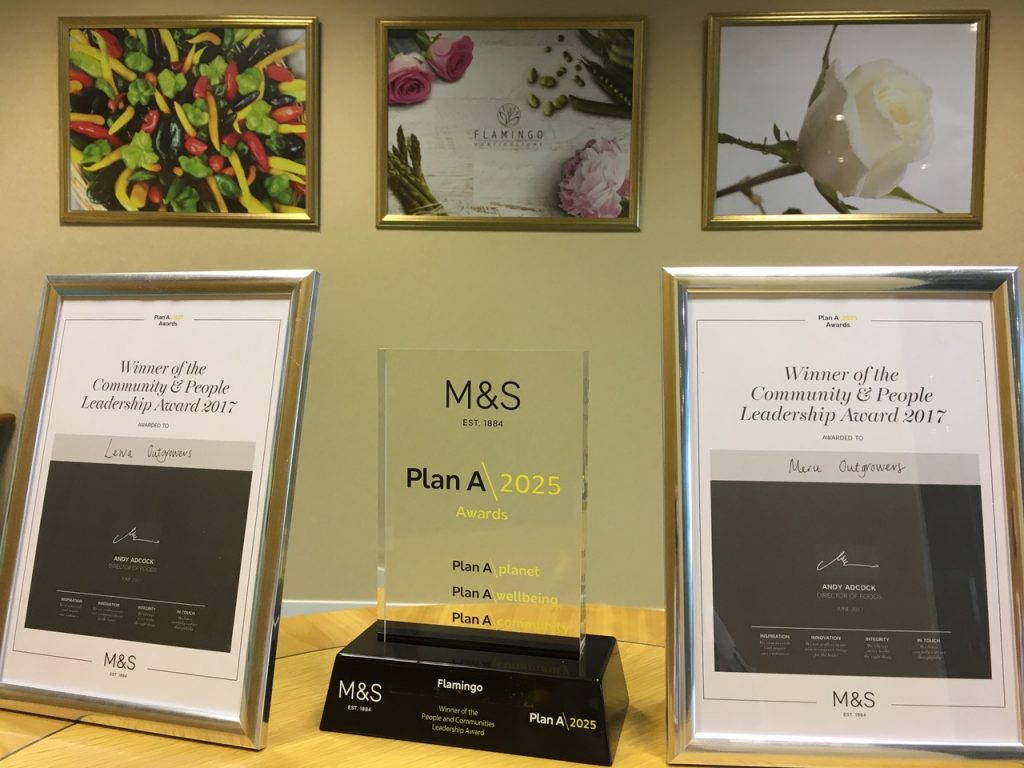 27 July 2017
Flamingo receives Two Plan A Awards
1. Award for Leadership on People & Communities
Traidcraft, M&S, Flamingo Produce and Flamingo Kenya Horticulture Outgrowers worked together to improve the livelihoods of small-scale farmers in Lewa as well as Meru's Growers and Pack House workers by increasing their influence in supply chain decisions and with policy makers. The project worked with the whole supply chain to develop a mutually beneficial agreement that incorporates human rights considerations, so that farmers sell their produce in a transparent and fair manner, and Pack House workers can experience better working conditions.
The project was funded by Comic Relief and involved a full evaluation and monitoring process. A key part of this project was holding full supply chain meetings where smallholder farmers, pack house workers, Flamingo Produce UK and M&S all discussed how to improve ways of working together along the supply chain.
2. Award for Individual contribution to Sustainability
Awarded to Martin Hudson, CEO, Flamingo Horticulture, "For 30 years of managing a holistic sustainable business, pioneering Dudutech IPM company and for being an exemplar in water stewardship".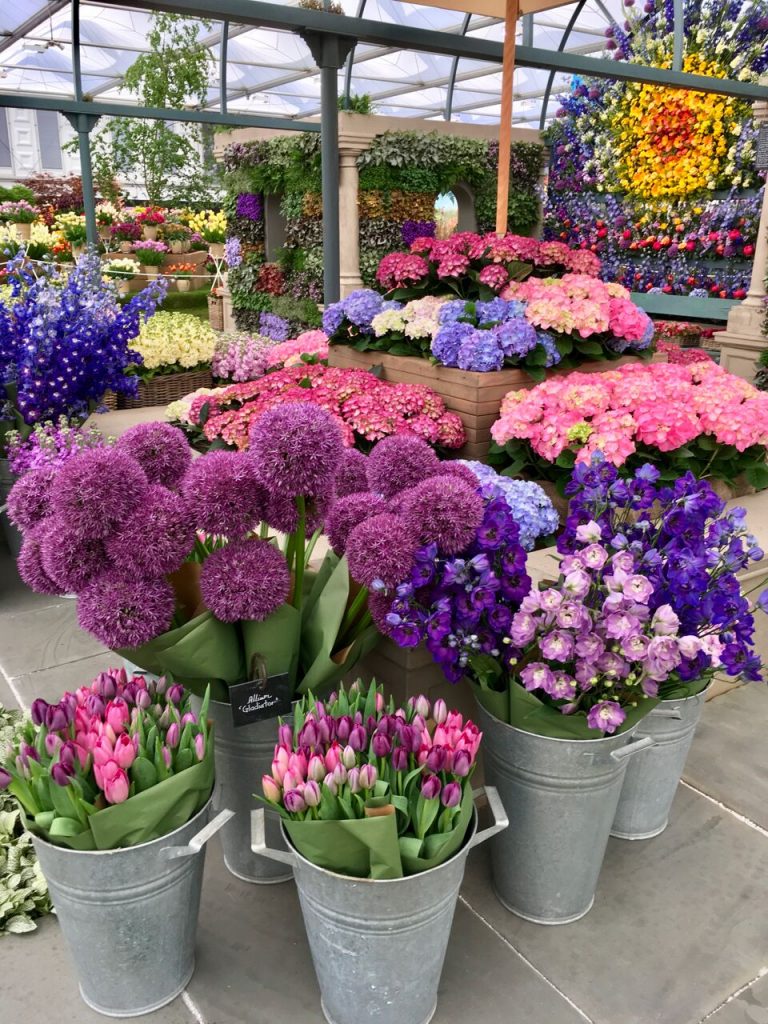 29 May 2018
Fourth consecutive Gold Medal at Chelsea 2018
The theme for this year's stand situated in the Royal Pavilion at Chelsea was "The Floral Markets", taking our inspiration from heritage British markets, including Covent Garden Piazza, The Floral Hall and Borough Market.
As befits a celebration of Britain, showcasing more British flowers and plants than ever before, supplemented by expertly grown blooms from Holland, France, Colombia and our farms in Kenya. The floral pavement showcases Sweet Williams from Lincolnshire and the planted living walls and pavements showcases plants and herbs from Lincolnshire, Holland and Denmark. The planted living wall is sustained by a vertical tray system allowing irrigation of the plants in situ. The planted pavement and living wall resonated with the public, such a simple but stunning feature that can be replicated in any garden.
The stunning floral sun window, the focal point of the stand, represents a sunrise through a light-filled window which is decorated with delphiniums, alliums, gladioli, stocks, gerbera, roses, lisianthus, hydrangea and stunning "coral sunset" peonies, which floods the space with golden dappled sunlight. The floral window is framed by "market stalls" packed with seasonal flower and bouquets: a true celebration of a great British summer.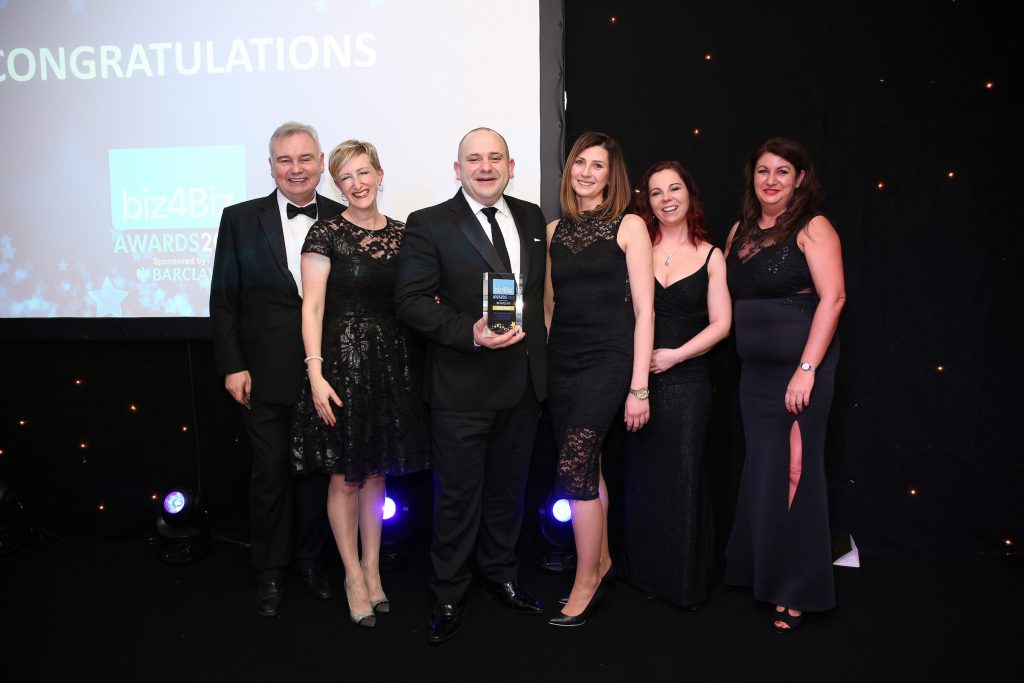 8 March 2018
Flamingo Horticulture investments Winners of two awards
With almost 400 Hertfordshire Businesses nominated at the start of the awards process and with initial votes being completely controlled by the general public, the finalists were chosen and had to present their business case and vision for the future to the panel of judges from local Hertfordshire industry professionals. Ian Michell and Candice Ferreira braved the dragons den and presented our case to the judges.
We are really pleased to announce that Flamingo collected two awards on Friday 2nd March at the Biz4Biz awards sponsored by Barclays and presented by Eamonn Holmes.
The two awards were the Best Importer of the Year 2018 and the Overall Business of the Year 2018. Representatives from the Produce business collected the awards on behalf of the company who managed to struggle through the snow to get to the Awards Gala Dinner.
Well done team Flamingo.
28 June 2018
Flamingo Horticulture wins Floral supplier of the Year 2018
At the recent Fresh Produce Consortium Awards, Flamingo picked up the award for its pioneering efforts in supplying our customers in the floral category.
The judges comments were highly complimentary; "This vertically integrated, highly focused business delivers high standards in the supply of cut flowers and plants." This builds on nicely from our acquisition of Butters Limited in September 2015, a business which this week was rebranded to "Flamingo Plants".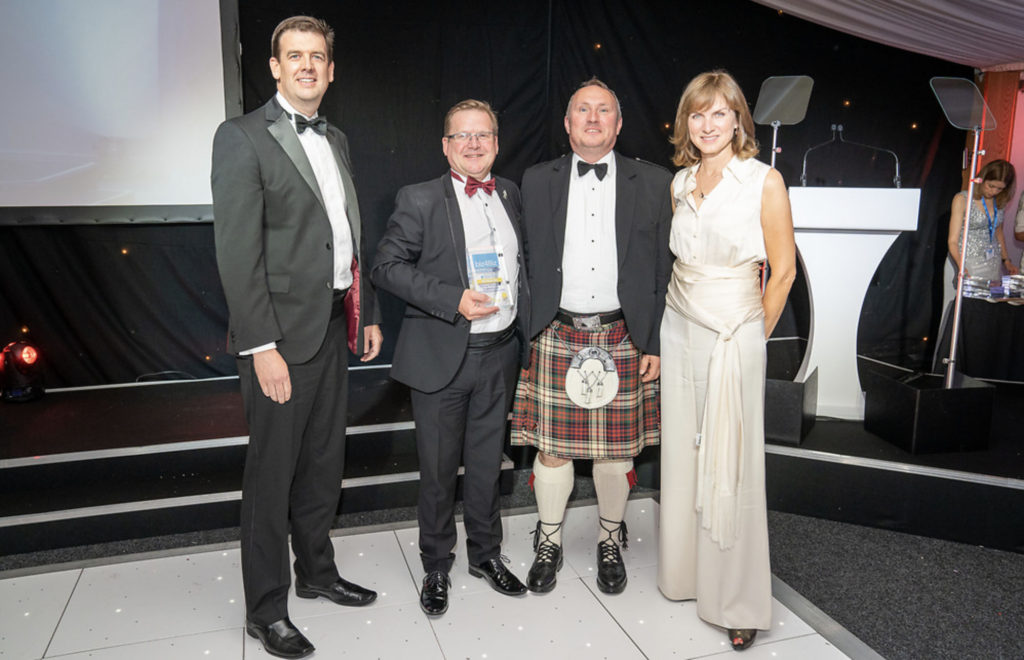 05 July 2019
Flamingo Horticulture Investments wins Best Corporate Social Responsibility Award 2019
"Flamingo demonstrate that they have an ongoing CSR commitment to their employees, their families and their business locality. Handling one billion flower stems annually from their facility in Stevenage, Flamingo provide three million school meals and pre and post natal facilities for the community supporting their horticultural production in Kenya."
biz4biz Awards 2019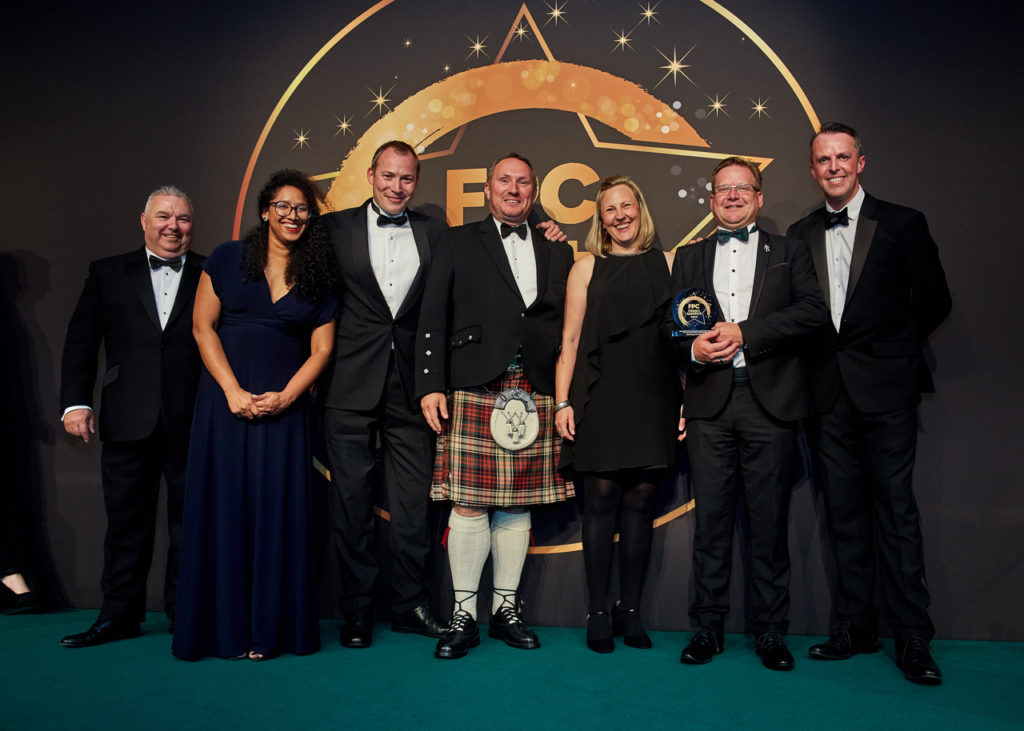 01 July 2019
Flamingo Produce wins Supermarket Fruit and Vegetable Supplier of the year 2019
14 October 2019
Vegetable Grower/ Supplier of the Year 2019