News

Christmas Hampers – A Big Asante Sana (Thank you)
Christmas is a time for giving and this year in Kenya the Flamingo team have changed the face of the hampers to suit the needs of the staff.
On 22nd December 8000 staff hampers (food safe storage bins) were distributed to all members of the workforce. It was one area that the senior management was keen to get right and ensure all the loyal workers were rewarded after so much change in 2016. The impact of these hampers containing essential items hampers such as Maize meal, Cooking oil, Flour, Rice, Juice, Margarine and Sugar, but also new extras such as Kids sweets, shoe polish and moisturiser.  Would be felt by some 50,000 dependents of the staff of Flamingo, that is similar to the population of Welwyn Garden City in UK
The new design this year to have a re-useable flamingo food safe storage unit rather than disposable cardboard hamper, are well received and works towards a company wider campaign against food waste and healthy safe food for all.
All staff in both regions Naivasha and Timau received their hampers and returned home after a very busy Christmas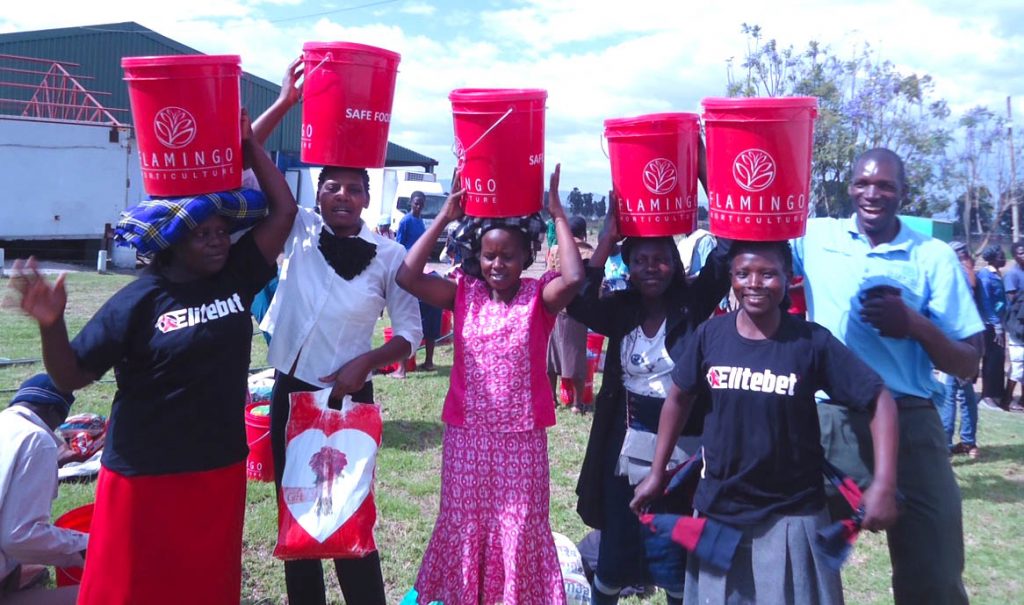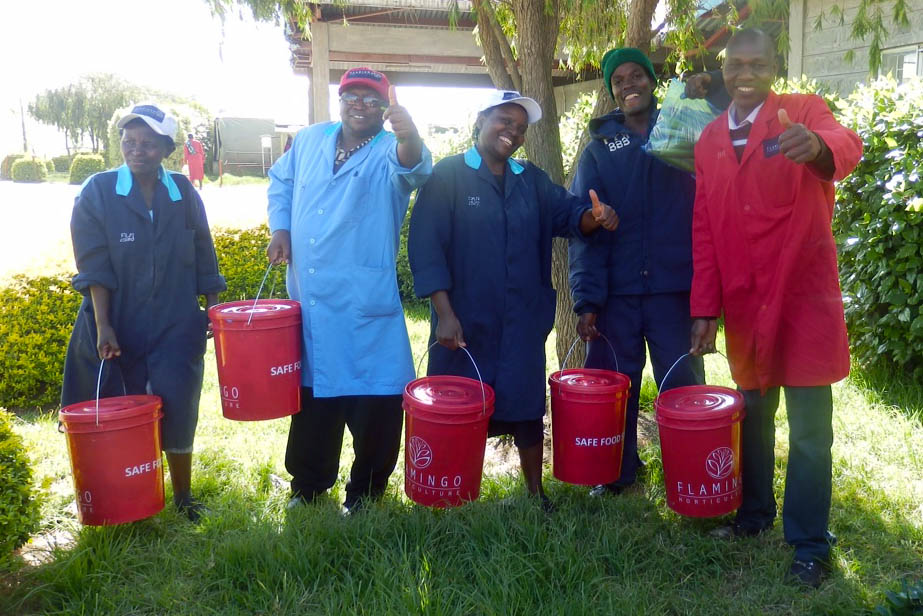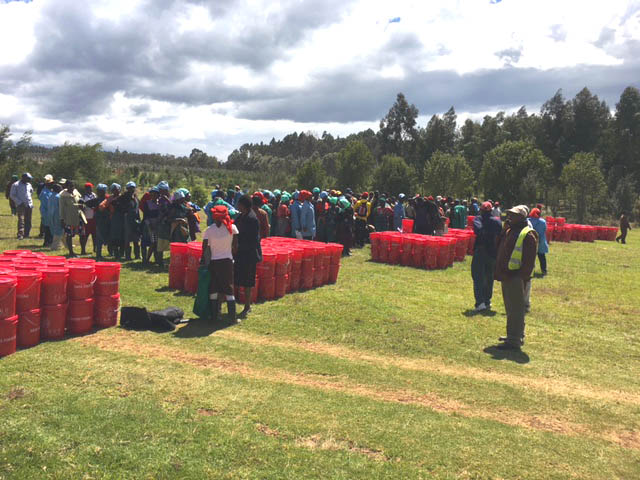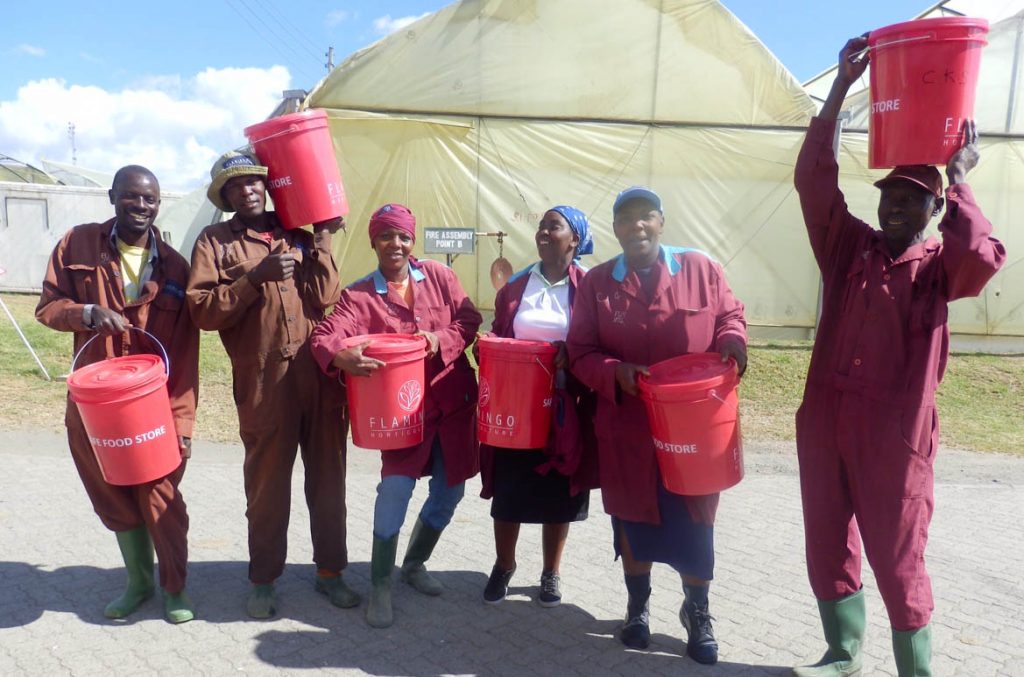 04.01.2017