News

Flamingo expands its support to Rhino Ark
We are focused on performance and growth which is great for East Africa. We also care about planet earth and are leaders in best practice for reducing our environmental footprint. The fragile ecosystems around us require unity from business and the community if we are to protect them for future generations.
Flamingo supports an array of grass-roots charitable initiatives and is delighted to strengthen and enlarge its partnership with the Rhino Ark Kenya Charitable Trust. Recently, Flamingo and Rhino Ark signed a binding contract which cements the onward supply of 500 free plastic posts per month which are used to fence the Aberdare, Mau Eburu and Mount Kenya forests.
Posts are manufactured on Flamingo's Kingfisher Farm in Naivasha using waste plastic from rose greenhouses. The plastic is put through a heat and pressure process creating durable and termite-proof posts which not only protect delicate ecosystems but also safeguard Kenya's forests which are so vital for water security.
To date, 60% of all posts used by Rhino Ark on forest boundaries have come from the joint Flamingo – Rhino Ark production facility but it doesn't stop there, we are now scoping plans to duplicate the process across the Flamingo estate so that more posts can be produced in proximity to their eventual forest boundary destination; this will cut transport cost and speed up forest protection initiatives.
This is a fantastic project solving waste and recycling issues whilst simultaneously protecting wildlife and habitat for the benefit of onward species diversity, tourism and wider agricultural production in Kenya.
Flamingo continues on its path to create value and to protect the people and the environment around us.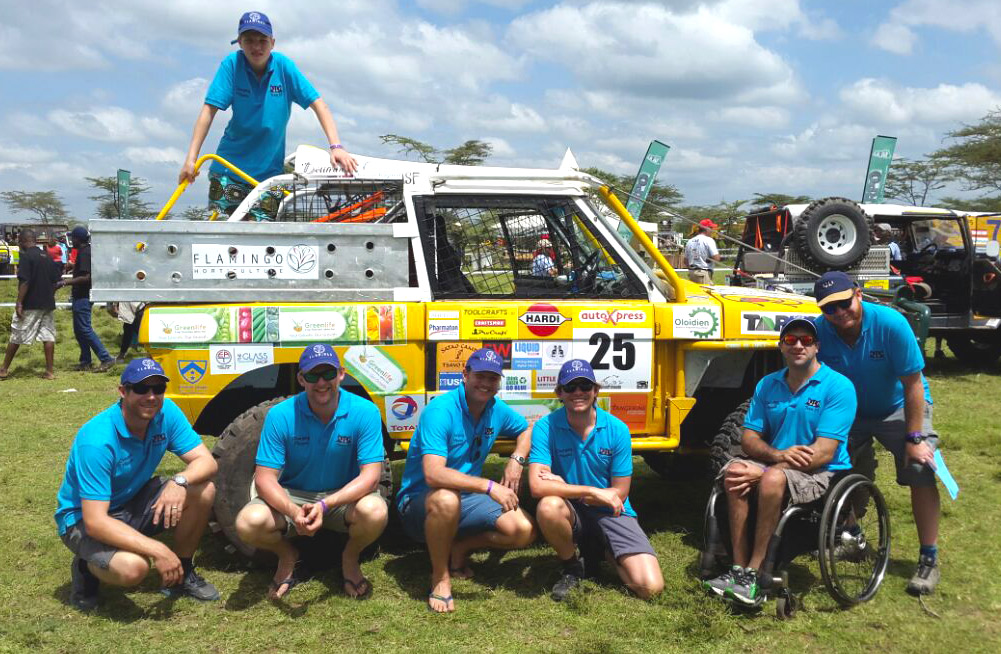 The Flamingo Sponsored team car that came 8th out of 66 cars and won the "Best New Entry Award".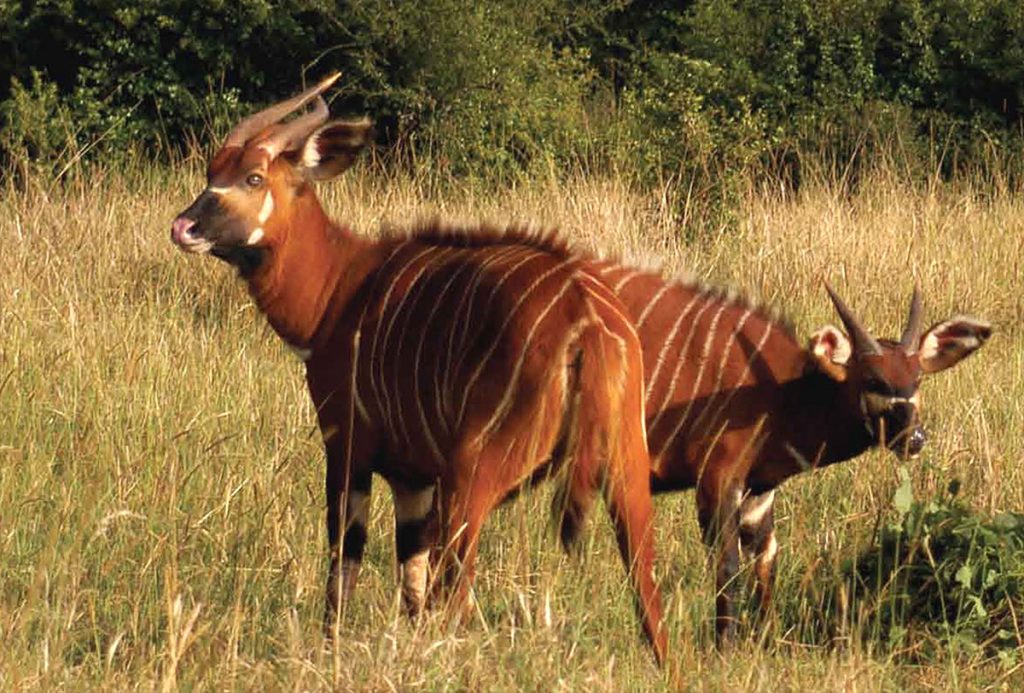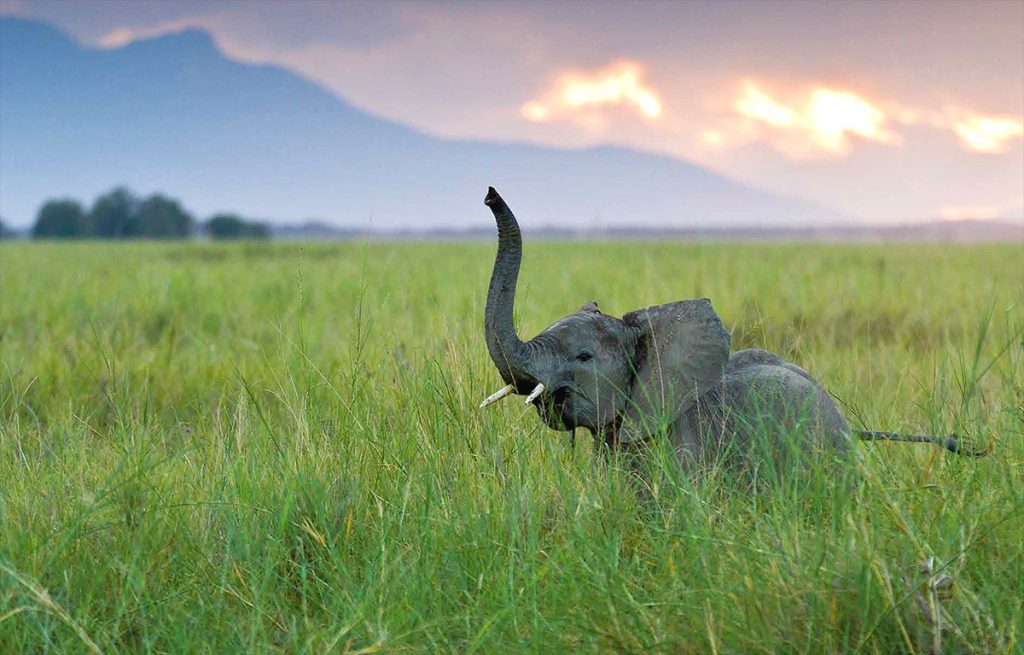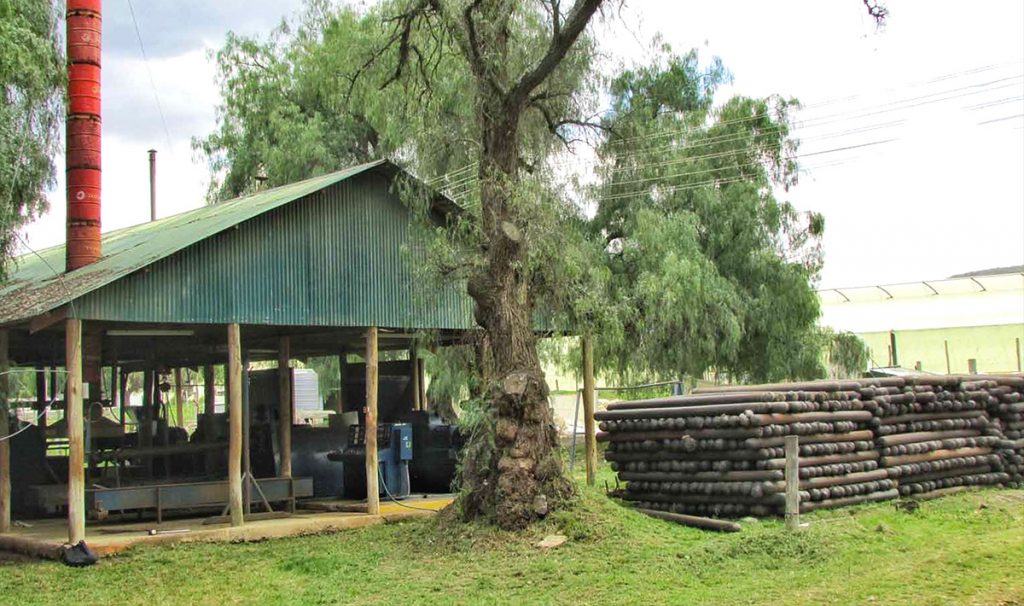 13.01.2017