News

FOURTH CONSECUTIVE GOLD MEDAL AT CHELSEA 2018
The theme for this year's stand situated in the Royal Pavilion at Chelsea was "The Floral Markets", taking our inspiration from heritage British markets, including Covent Garden Piazza, The Floral Hall and Borough Market.
As befits a celebration of Britain, showcasing more British flowers and plants than ever before, supplemented by expertly grown blooms from Holland, France, Colombia and our farms in Kenya. The floral pavement showcases Sweet Williams from Lincolnshire and the planted living walls and pavements showcases plants and herbs from Lincolnshire, Holland and Denmark. The planted living wall is sustained by a vertical tray system allowing irrigation of the plants in situ. The planted pavement and living wall resonated with the public, such a simple but stunning feature that can be replicated in any garden.
The stunning floral sun window, the focal point of the stand, represents a sunrise through a light-filled window which is decorated with delphiniums, alliums, gladioli, stocks, gerbera, roses, lisianthus, hydrangea and stunning "coral sunset" peonies, which floods the space with golden dappled sunlight. The floral window is framed by "market stalls" packed with seasonal flower and bouquets: a true celebration of a great British summer.
Interesting Facts…
Over 10,000 cut flower stems used overall in the exhibit
450 man hours to create the floral and plant aspects of the stand over the Saturday and Sunday
480 Q boxes of cut flowers used
32 florist hours to create the stunning floral window, the main focal point of the stand
The floral window contained 3500 stems of cut flowers
The living wall and planted pavement contained 2500 plants
14 lorries delivered flowers and plants to the stand on the Friday, Saturday and Sunday
Raised over £2000 for Charities "Thrive" and "The Floral Angels" during the "4.00pm Saturday Sell Off"
10 months of planning, two pre-builds and 18,400 stems of cut flowers and 5500 plants used overall
Awarded highest standard of "excellence" in all categories, Product Quality, Overall Impression and Endeavour for the second year running.
Fourth consecutive Gold Medal at Chelsea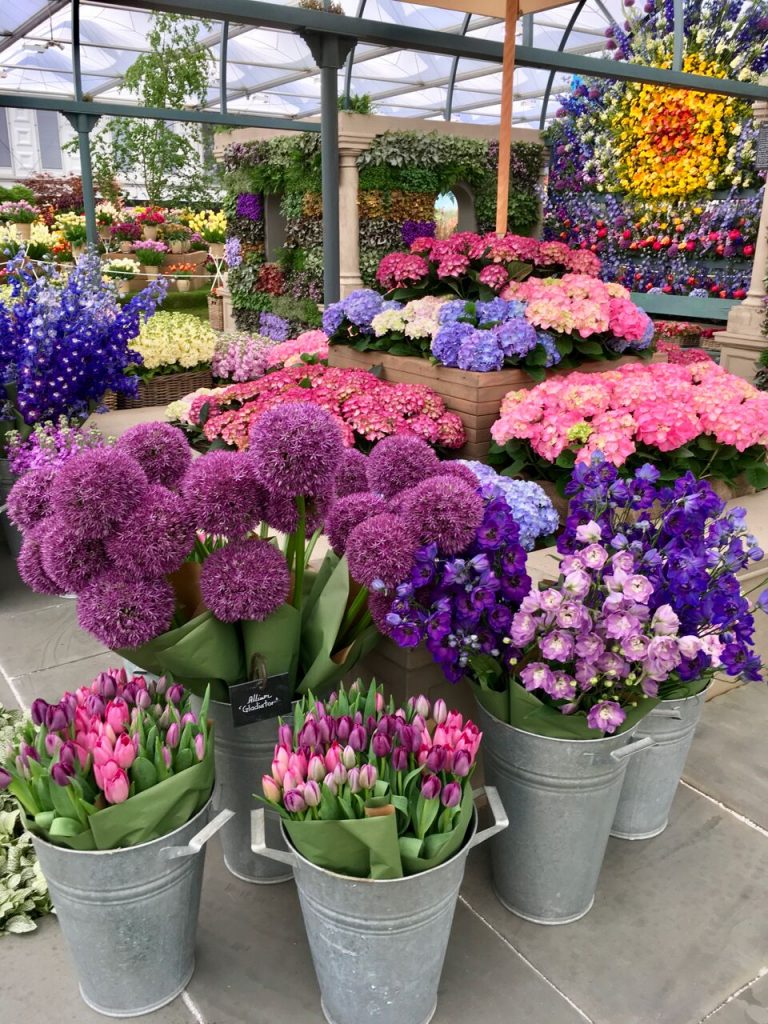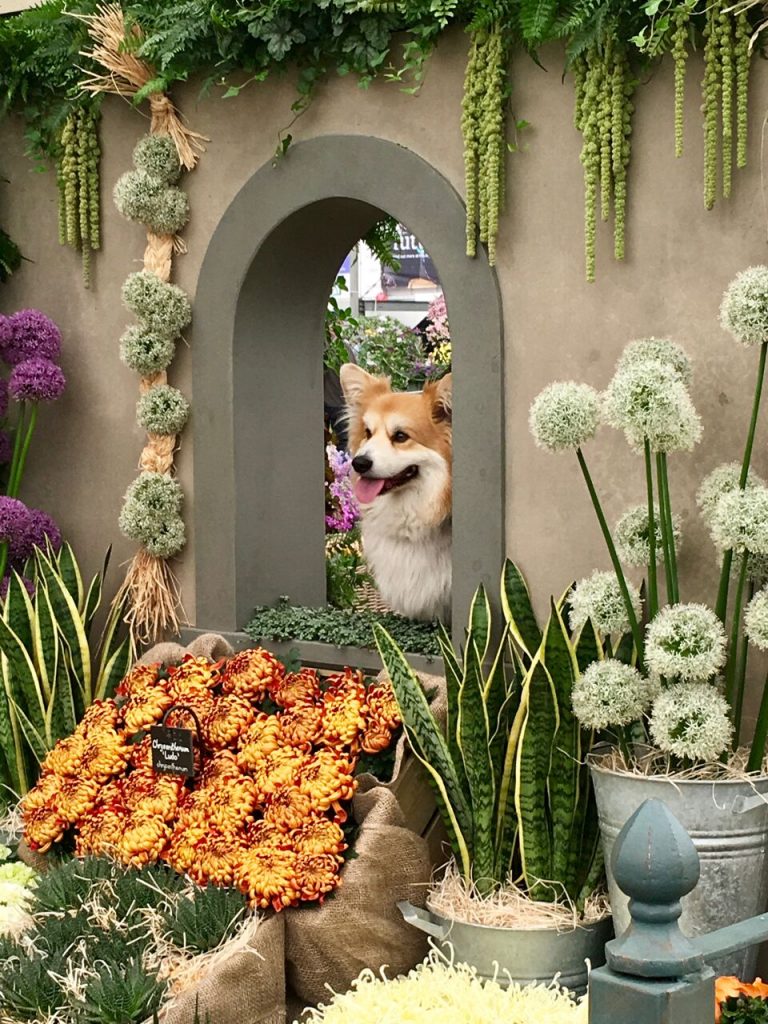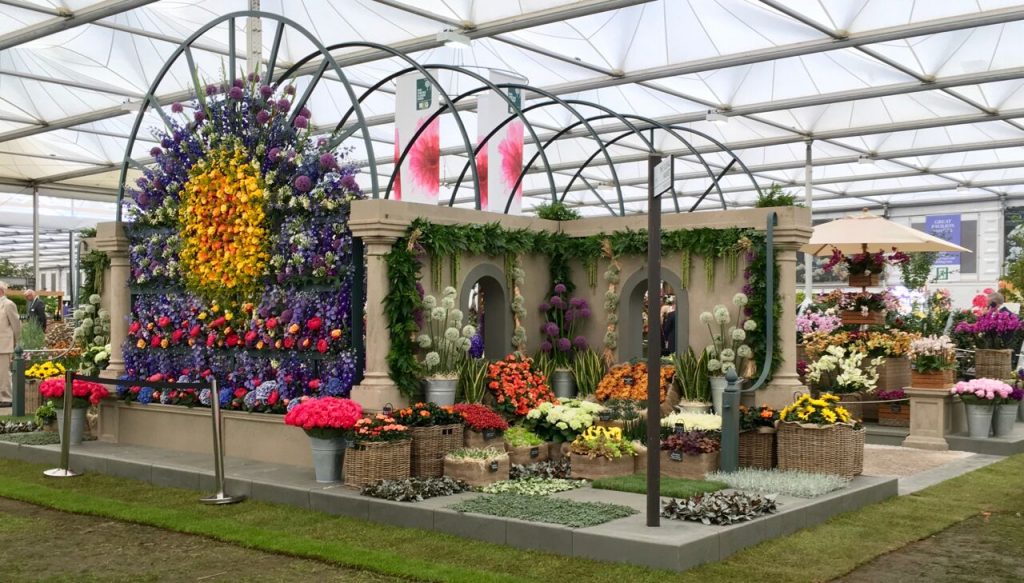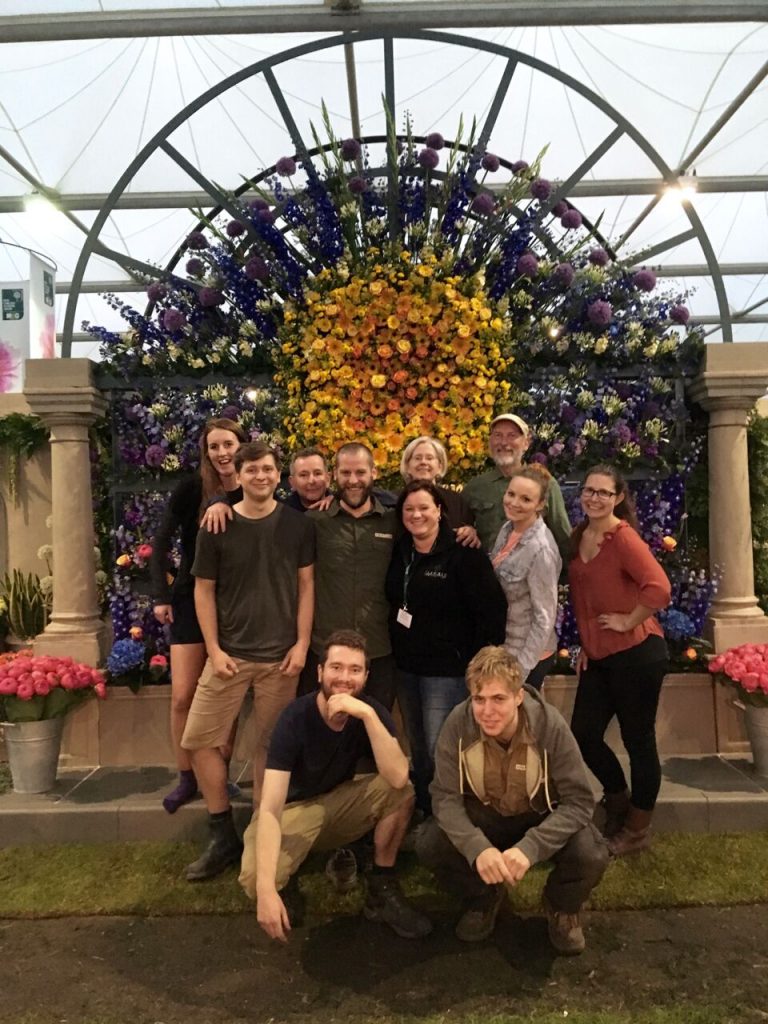 29.05.2018