Fillers & Foliages
Flamingo grow and source a wide range of fillers and foliage both from their farms in Kenya and from across Europe, Ireland and the UK.  With a variety of textures, sizes and colours available they make an ideal and interesting addition to many cut flower bouquets and arrangements.
A few of the most popular are;
Ruscus, a hardy foliage that grows all year round and is popular at Christmas as painted or frosted stems.
Eucalyptus (large leaf, Parvi, Robusta, Baby Blue), with its silvery appearance and invigorating scent.
Gypsophila, is a natural looking filler but looks great glittered and painted, especially at Christmas.
Where our Fillers & Foliage are grown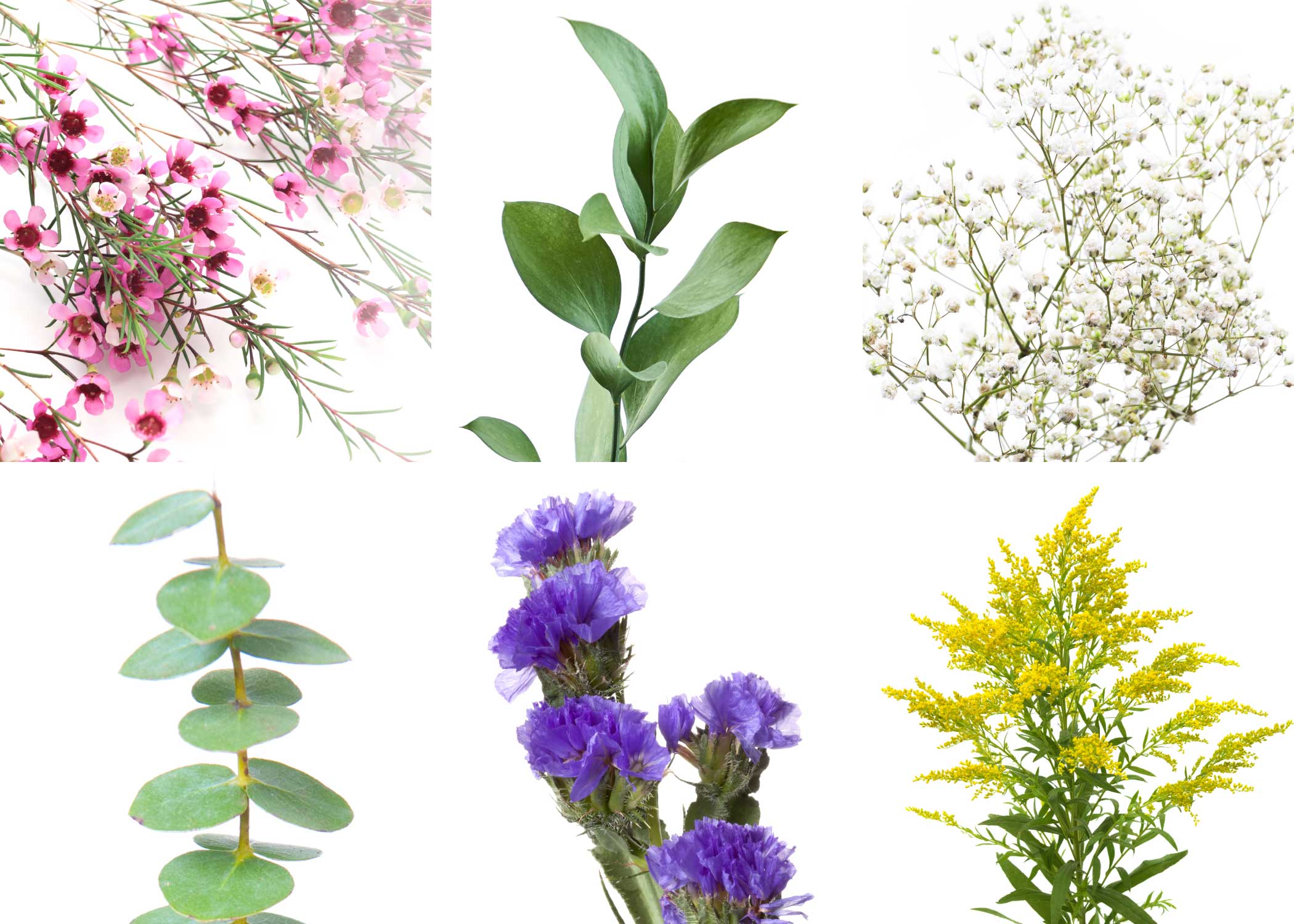 For more information about our fillers and foliage
Telephone +44 1438 375100